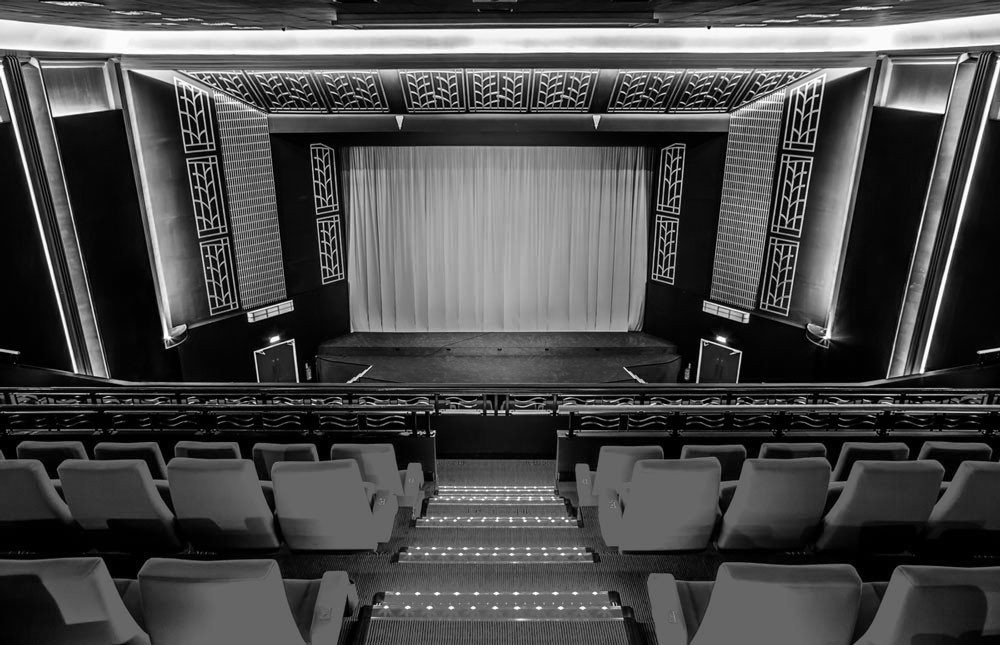 The Alpha Cinema St Albans Ltd, trading as The Odyssey Cinema St Albans Ltd
("The Odyssey")
Your acknowledgement of this Data and Privacy Policy
We have written this Data and Privacy Policy to help you understand how The Odyssey may collect and use your personal information, and to inform you about the choices you can make about your personal information. This Data and Privacy Policy contains important information about how we handle the information we collect from you – please read it carefully. If you are reading this Data and Privacy Policy online, please print or save a copy for your records.
By accessing, using or registering on our Website, you acknowledge that you have read this Data and Privacy Policy.
Amendments to this Data and Privacy Policy
The Odyssey reserves the right to add to or amend this Data and Privacy Policy from time to time. Amendments will take effect when posted on our Website. If you access, use or register on our Website, you acknowledge that you have read the updated version of this Data and Privacy Policy. Unless otherwise stated, our current Data and Privacy Policy applies to all the personal information we have about you.
INFORMATION WE MAY COLLECT FROM YOU
The Odyssey may collect and process information about you as set out in this Data and Privacy Policy.
Making a purchase at The Odyssey, joining the Advanced Booking List ("ABL") or signing up to our mailing list.
If you make a purchase at The Odyssey, join our ABL or mailing list via our Website, over the phone or in person, The Odyssey will collect the information we need to fulfil your order and notify you of the status of your order. In the case of purchasing tickets or vouchers, your information will be held by Savoy Systems who have confirmed to us they are fully GDPR compliant. If you apply to join the ABL, The Odyssey will collect the information we need to open, administer and run the ABL and to deal with any enquiries you may have about it. The mailing list and ABL will be sent to you via Mail Chimp who have confirmed they are fully GDPR compliant. Our Website uses Google Analytics to track and report website traffic. Google Analytics have confirmed they are fully GDPR compliant.
In each case, the registration / joining process will set out the minimum information you need to provide (in the form of mandatory fields) and you may provide us with other information if you choose.
Sensitive personal information
Please note that The Odyssey may collect sensitive personal information from you in the course of providing goods and/or services to you (in particular, information as to whether you have a disability) in order to provide you with the very best service/experience when you visit The Odyssey
USE MADE OF THE INFORMATION WE COLLECT FROM YOU
Registering with The Odyssey
If you register your details with us via our Website or Mailing list, we will use the details you have given us, as follows:
a) To manage and improve our goods and services.
b) To notify you of changes to our goods and services.
c) To carry out our obligations arising from any contracts entered into between you and The Odyssey.
d) To understand what you buy from us and how you use our services;
e) To build up a picture of your personal preferences, and generally how you use the Website,
Sensitive personal information
If you provide us with sensitive personal information such as that relating to a disability we will use this for the purpose of providing you with access to our goods and services.
OTHER
Security
The nature of the Internet is such that we cannot guarantee the security of the information you transmit to us via the Internet, and any transmission is at your own risk. We follow strict security procedures (including appropriate technical and organisational measures) in the storage and disclosure of your personal information to try to prevent unauthorised access or loss. We store information you provide to us on secure servers, and payment transactions are encrypted using SSL technology. We take appropriate measures to ensure that information disclosed to us is kept accurate and up to date and kept only for so long as is necessary for the purposes for which it is used.
Updating and accessing your personal information / contacting us
If you want to modify or update your registered details at any time, you can do this by logging in to our Website. Alternatively, you may inform us by any of the methods set out at paragraph 13 below of any changes in your personal information or marketing message preferences, and we will update or modify your personal information accordingly.
You have a right upon written request and payment of a fee in accordance with our standard fee rate, to have a copy of the personal information we hold about you.
You can contact us with any queries or requests concerning your personal information and/or this Data and Privacy Policy by using the contact details shown on our Website "Contact Us" page, by writing to, The Odyssey 166 London Road St Albans AL1 1PQ or coming into The Odyssey in person. Our security procedures mean that we may occasionally request proof of identity before we are able to disclose information to you.