Freedom Day Update


You will by now have heard the announcement about restrictions not being lifted on Monday 21st June.
This means we will not be making any changes to our current seating capacity (selling at 50%).
All current guidance regarding social distancing indoors and wearing a face covering will remain for as long as guidelines stipulate.
We'd Also Like To Say A Massive Thank you!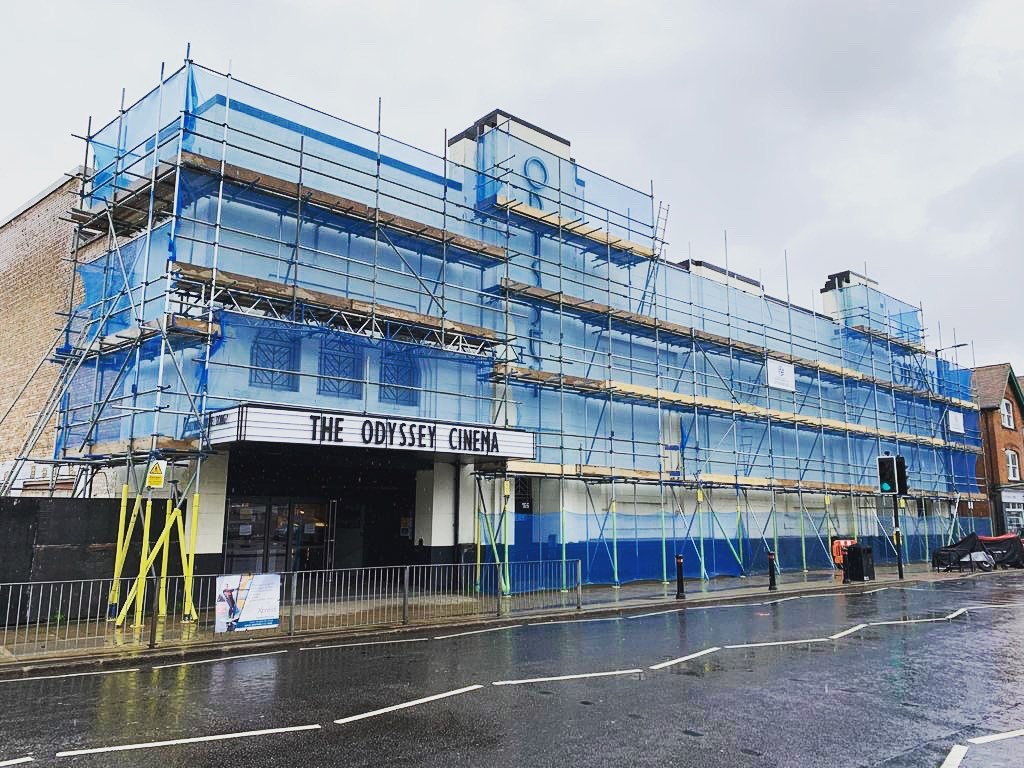 For those who have been past The Odyssey in the last 12 months, you will no doubt have noticed that the render at the front of the building has become more unstable.
Our intentions were to start the works in 2020 but that had to be put on hold for obvious reasons.

We would like to say how grateful we are for the support grants received from the Cultural Recovery Fund which has enabled us to have the render replaced, as the costs were becoming difficult for us to sustain by ourselves.
Once again our huge thanks for the support we have had from all our fabulous audience and the people of St Albans, it means everything.
With Love From
- The Odyssey Team -