Why advertise with the Odyssey?

Get your business in front of more customers by advertising with The Odyssey Cinema in the programme or on our big screen!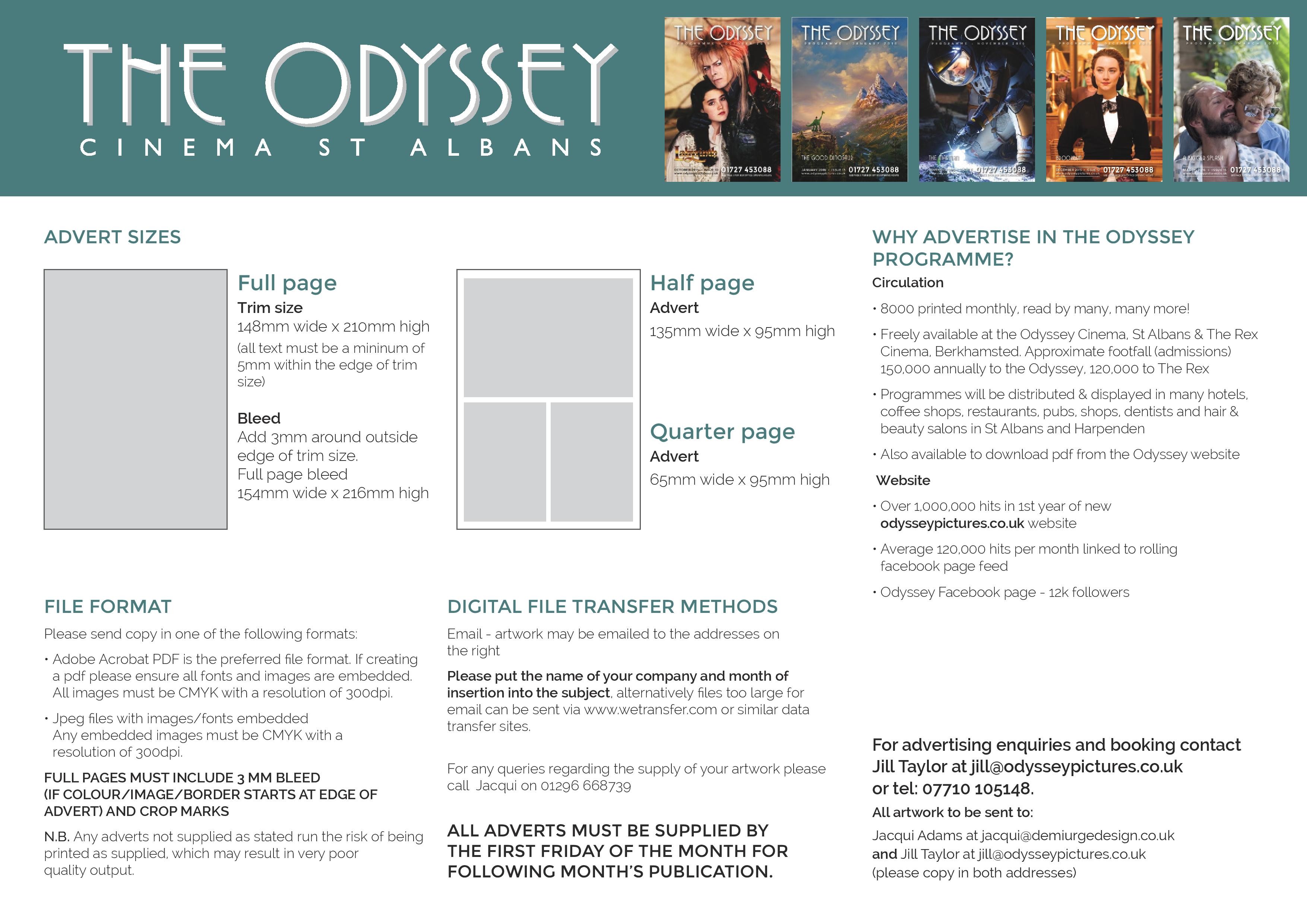 Contact:

Jill Taylor
jill@odysseypictures.co.uk
07710 105148


The Programme and Website

In the third week of every month, The Odyssey publishes a glossy full-colour 30-page magazine.
It is a unique blend of listings with detailed film information, reviews and news from The Odyssey.
Each issue is read and referred to for five weeks.

Advertise On-Screen with Pearl & Dean

For local on-screen advertising enquiries please contact:
Pearl & Dean Cinema Advertising
Corinthian House
279 Tottenham Court Road
London
W1T 7RJ
or email: paul.murphy@pearlanddean.com
Telephone: 07831 680 547